Special Applications
Experience gained over many years of manufacturing has enabled Skip Units to resolve many unique and bespoke waste containment problems and requests, resulting in a portfolio of special containers and applications being introduced to the market place.
These include wood chip drying containers, container loading gantries, curtain siders,  cement silos, storage tanks and pressure tested vessels are examples of some of the products we have designed and made.
Spares
We can also provide a full range of spares to keep your containers on the road and earning you money. If Skip Units made the container, then we can provide you with the spare components you require.
If you require a spare part, call us on 01332 761361 and we will arrange a fast dispatch and delivery to you by courier.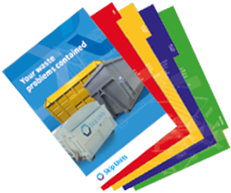 To request a copy of our brochure, click here