Skip Units is committed to the protection of the environment and fully support the recycling of waste materials.
We manufacture a range of recycling containers for virtually all types of application from mini-recycling centres to high volume industrial recycling collection units.
In addition to our standard containers we also offer bespoke specifications to suit your needs. Our range of recycling containers can be made to suit all vehicle models and are suitable for all types of recyclables including paper, bottles, textiles, glass, cans etc.
Single or multi compartment options are available.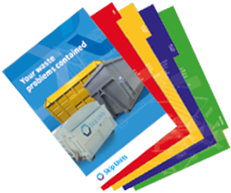 To request a copy of our brochure, click here