We now offer our Wendy House type FEL containers with a unique 'Lid within a lid' to enable ease of loading waste. For larger, more bulky waste the main lid can still be used in the traditional way.
The 'Lid within a lid' FEL is designed to be compatible with Skip Unit's 4, 6 & 8yd Wendy House type FEL skips. The top hung lid incorporates a centrally positioned, side hinged, 550 x 550mm lockable aperture, for easy loading of most waste types.
Extra information
The lid is moulded from UV-stabilised LMPDE; which is double-walled and is oil, chemical and frost resistant. Each lid is 100% recyclable and available in black and a wide variety of colours.
PDF Data Sheet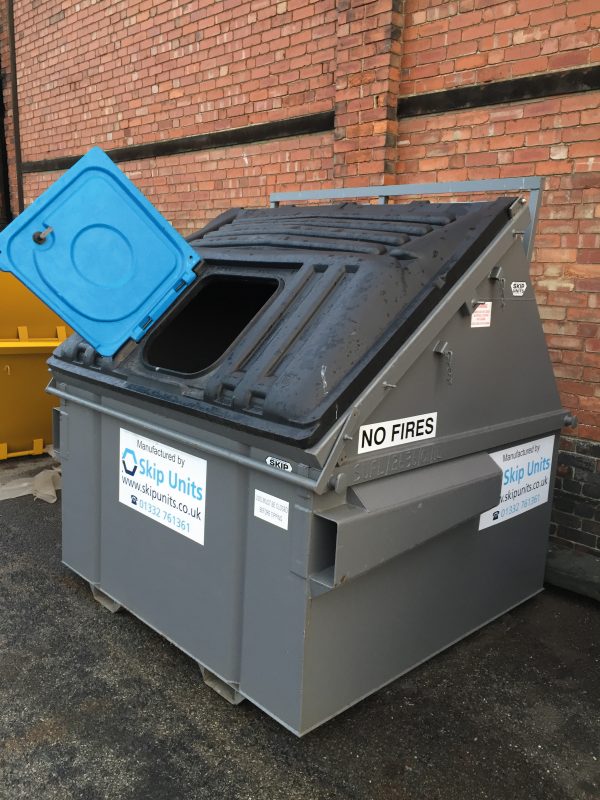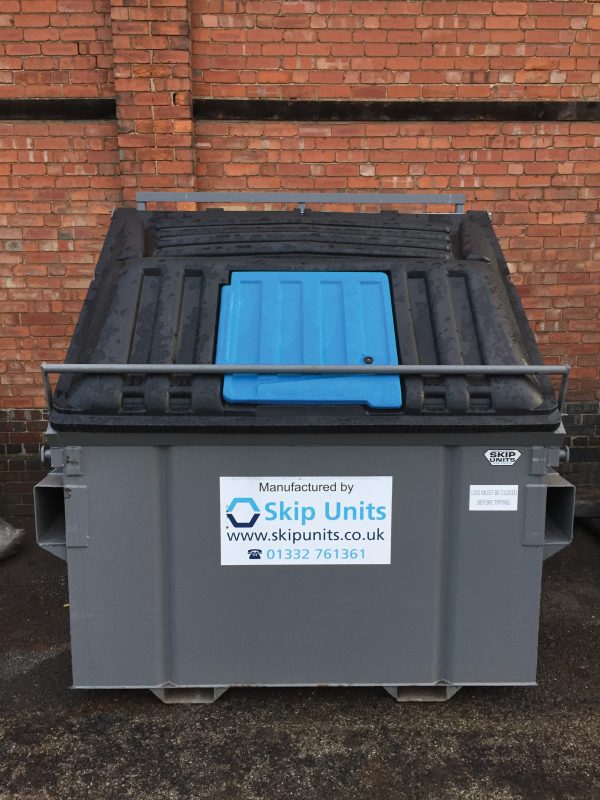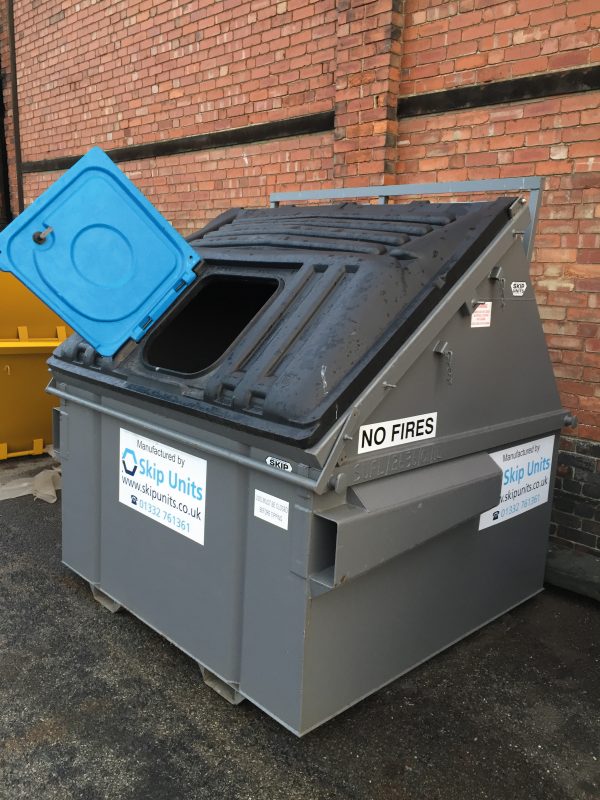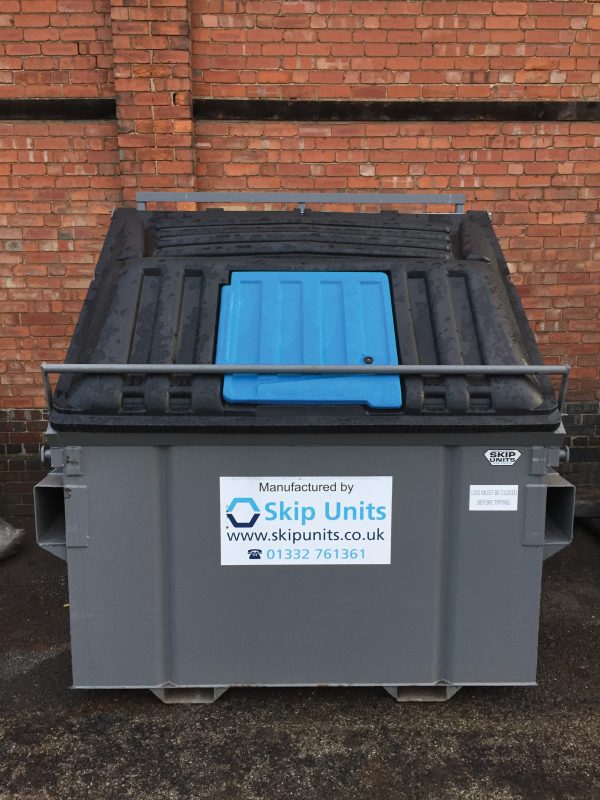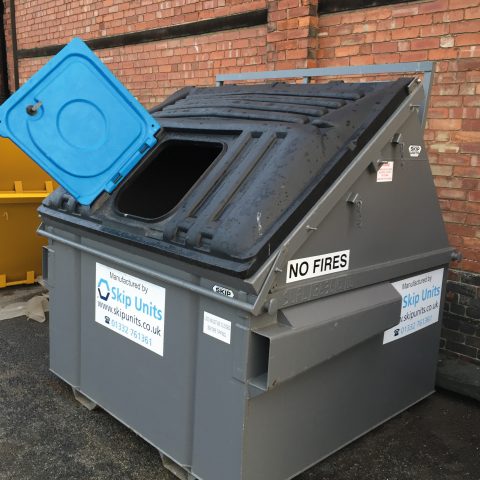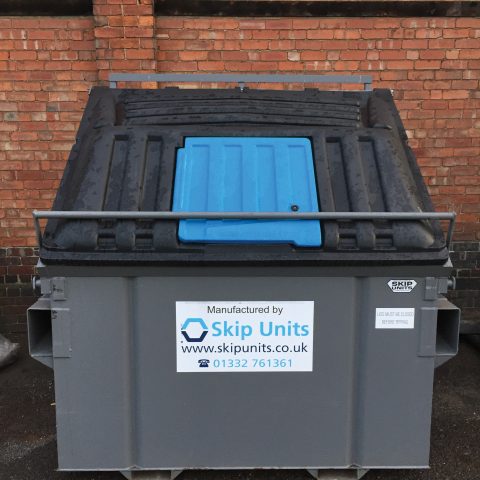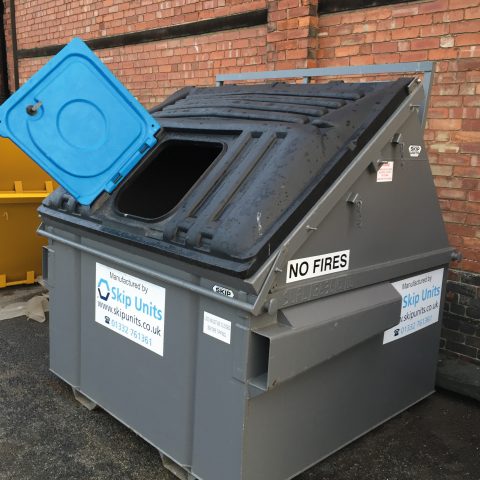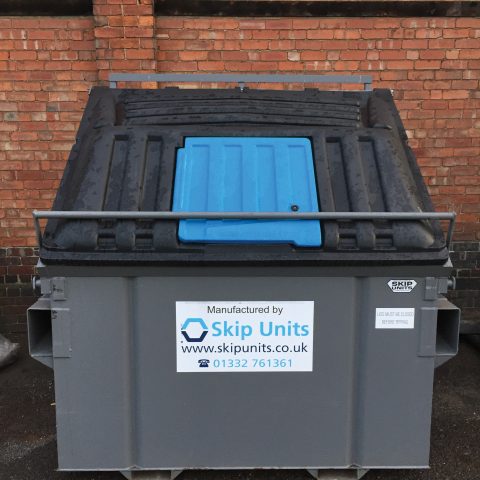 Enquire about these products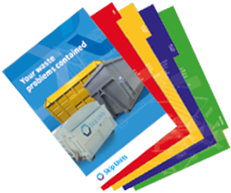 To request a copy of our brochure, click here