This privacy policy sets out how Ramshorn Group (Skip Units, Randalls Fabrications & Waste Equipment Rentals) uses and protects any information that you give when you conduct business with Ramshorn Group or when you contact us via our websites (skipunits.com & randallsfabrications.com).
Ramshorn Group is committed to ensuring that your privacy is protected. Should we ask you to provide certain information by which you can be identified when dealing with us directly or via our websites, then you can be assured that it will only be used in accordance with this privacy statement.
Ramshorn Group may change this policy from time by updating this page. You should check this page from time to time to ensure that you are happy with any changes. This policy is effective from 25 May 2018.
What we collect.
We may collect the following information:
Name & job title
Contact information including email address.
Demographic information such as address & postcode.
Product preferences.
What we do with the information we gather.
We require this information to understand your needs and provide you with a better service and in particular for the following reasons:
Internal record keeping.
We may use the information to improve our records and services.
From time to time, we may also use your information to contact you for market research purposes. We may contact you by email, phone, fax or mail. We may use the information to adapt the way we contact customers and to customise our website.
Security.
We are committed to ensuring your information is secure. In order to prevent unauthorised access or disclosure, we have put in place suitable physical, electronic and managerial procedures to safeguard and secure the information we collect during our business dealings and online.
Links to other websites.
Our websites may contain links to other websites of interest. Please note that once you have used these links to leave our site, we do not have any control over that website. We cannot be held responsible for the protection and privacy of any information which you provide whilst visiting these sites, such sites are not governed by this privacy statement. You should exercise caution and look at the privacy statement applicable to the website in question.
Controlling your personal information.
We will not sell, distribute or lease your personal information to third parties, unless we are required to do so by law.
Access to the personal information we hold on you is freely available on written request as per GDPR. We will confirm this information, what purpose the data is used for and the recipients to whom it may be disclosed, within 1 month of receipt of a written request to provide it.
You have the 'right to be forgotten' (also known as data erasure) in some circumstances. Reasons for data being erased can include the data is no longer necessary for the purposes it was collected, there's no legitimate interest and if it was unlawfully processed.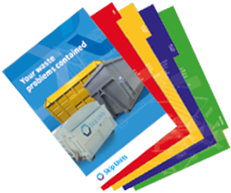 To request a copy of our brochure, click here