The Skip Units 4 wheeled metal bin, available in 1100 litre and 660 litre capacities, offers the highest standard product specification available on the UK market. The bin features 1.7mm* thick galvanised steel body, fully internally seam welded to prevent liquid ingress and rusting. The base features 2.0mm** thick galvanised steel, 20% more than standard specification of other brands of bin, to prolong container life and avoid unwanted refurbishment costs.
Standard containers are supplied in galvanised steel finish. A powder coated paint finish in RAL colour of your choice is available as an option as are the supply of decals.
In addition to the standard high quality double skinned DuraFlex lids, we are able to offer the world's largest selection of wheeled cart trade waste and recycling container lids.
The newly designed lifting comb is manufactured from 2.0mm** thick galvanised steel and features 7 gussets for additional strength.
Skip Units unrivalled expertise in waste container applications is reflected in our standard product specification. Danish handles, innovative designed hinge and bracket set, patented lock and EN840 castors (2 swivel, 2 brake) are all included in the basic container price.
* Based on 1.5 mm pre-galvanised steel thickness with estimated 0.2 mm galv for inclusive galvanised thickness of 1.7mm
** Based on 1.8 mm pre-galvanised steel thickness with estimated 0.2 mm galv for inclusive galvanised thickness of 2mm
Features
EN840 compliant
Conforms to EN ISO 3744 Noise Emission Standards
Hot dip galvanized to EN ISO 1461
2.0mm** thick galvanised steel, reinforced lifting comb bar with 7 gussets for additional strength and 5mm thick end plates making this ultra-strong
Extra strong 2.0mm** thick galvanised steel base with strengthening ribs in sump provides rigidity and assists in water drainage to optimise container life
1.7mm* thick galvanised steel body with fully internally welded seams to prevent water ingress
Drain plug supplied as standard
Drain plug hole situated at front for ease of access
Reinforced corner buffer plates welded internally
EN 840 castors (2x swivel + 2x brake) PAH compliant
4.0mm thick tamper proof hinge brackets supplied as standard
Galvanised hinge bar and end plugs to prevent rusting and alleviate water ingress supplied as standard
Danish handles supplied as standard for optimal ergonomic benefit to users
Patented lock supplied as standard
Identification numbers on all containers/ date/traceability: BS ISO 11469
Double skinned DuraFlex lid
Options
Din points/trunnions
A wide range of locking options available as alternatives to the standard patented lock: spine lock (also known as new forest lock and security post), lever lock and patented Press2lock
Custom embossing subject to quantities
Secure RFID mounting in underside of lifting comb
Resilient powder coating finish available in a wide range of standard colours
Vinyl graphics can include safety operating instructions
Drop panel front can only be used for manual emptying
Drop panel rear
Drop panel rear & front
Direction lock for castors
Non-marking castors
Towing kit & towing castors
External fork channels
Internal fork channels
Cage bin (sometimes known as mesh sided bin)
Luminous safety chevrons
Rodent repellent drain plug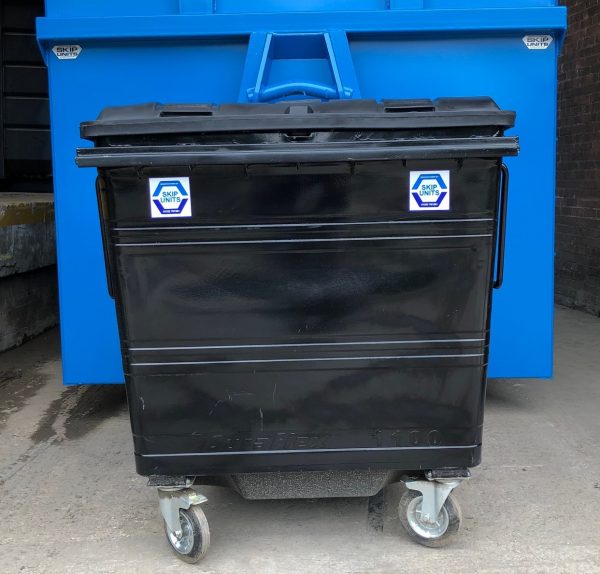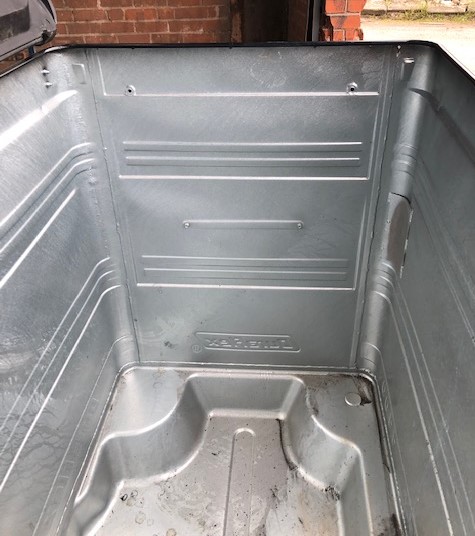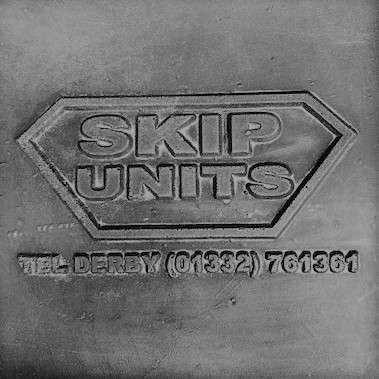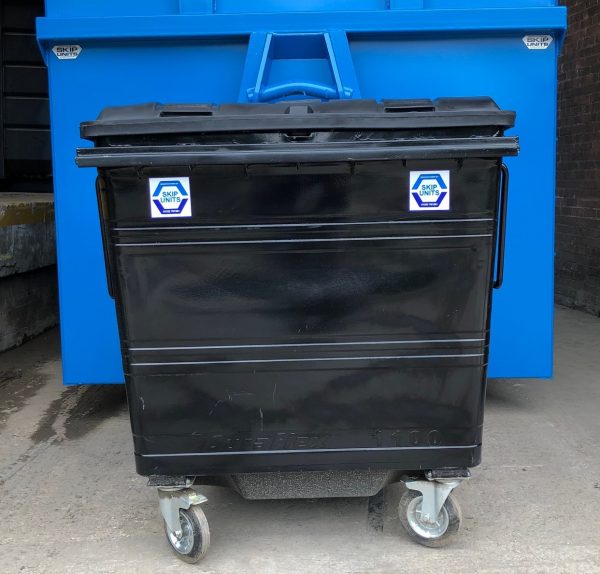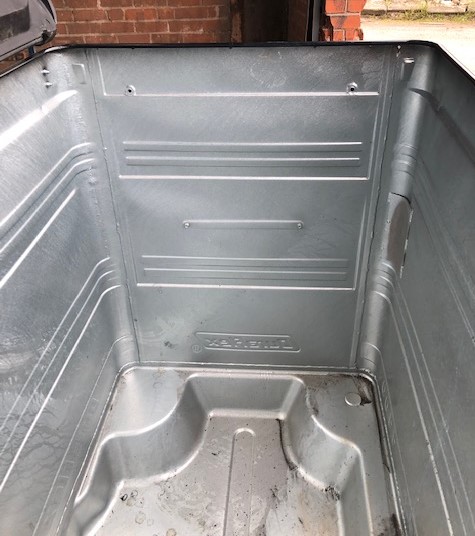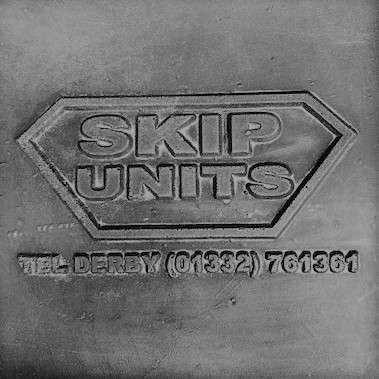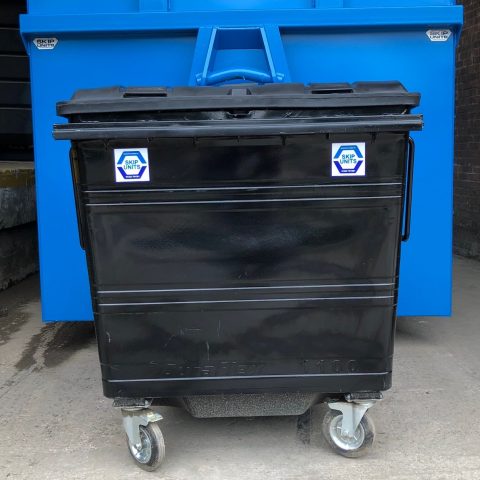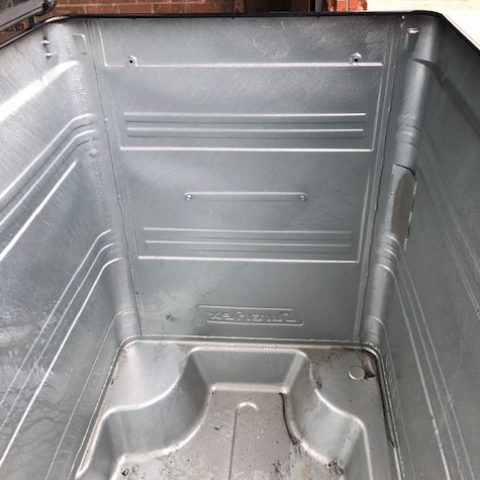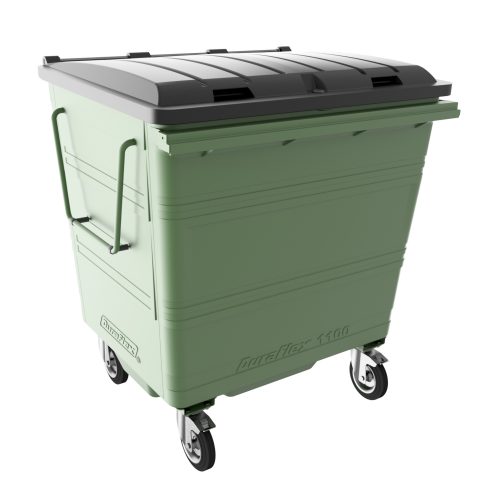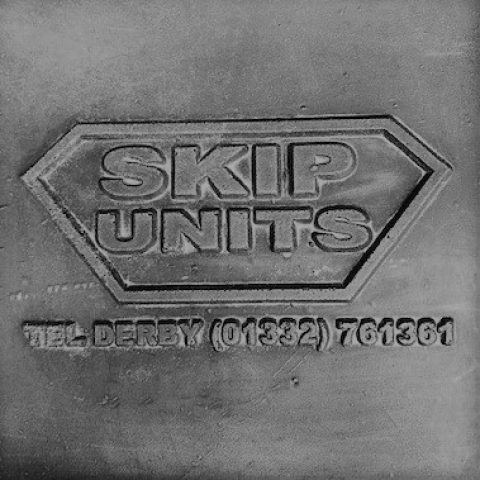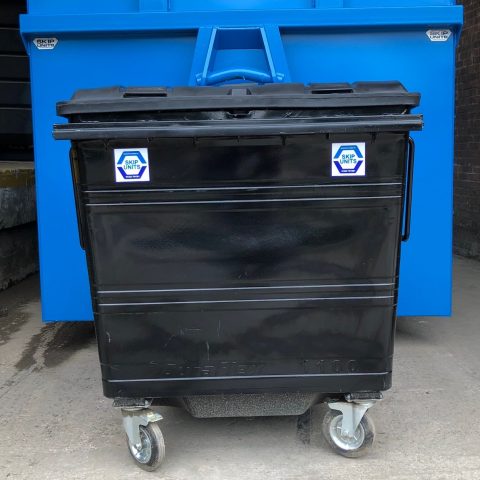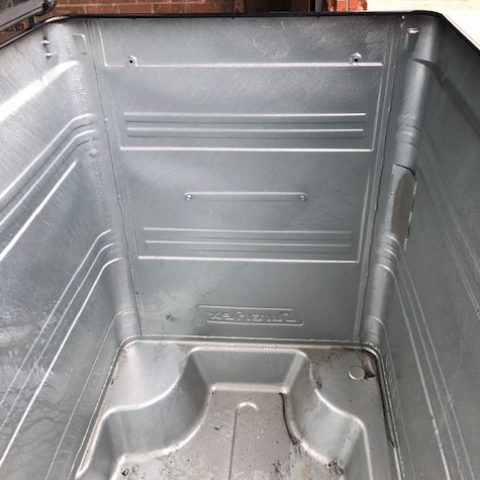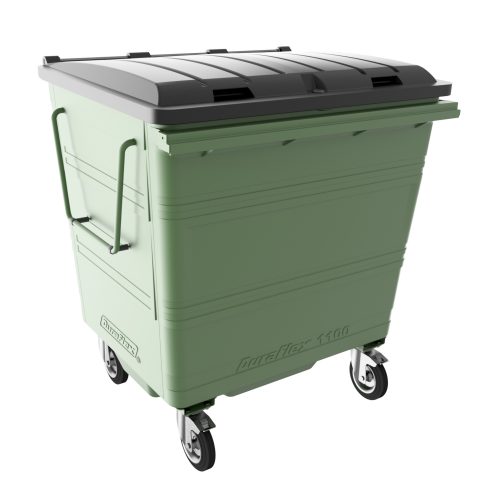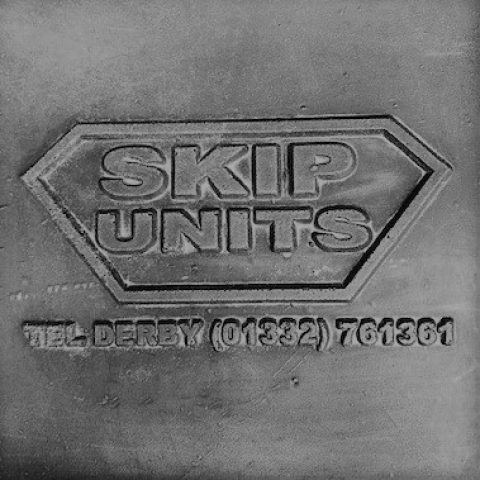 Enquire about these products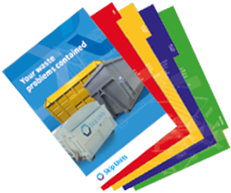 To request a copy of our brochure, click here